Product Details
CUSTOMER REVIEWS
Product Details
Each Box Contains:
Smart Zikr Ring *1
Thimble *1
Ring bag*1
USB cable*1
User Manual *1
Authorized Distributor Warranty Card *1
ZIKR RING FLEX | Now with 7 Days of Battery Power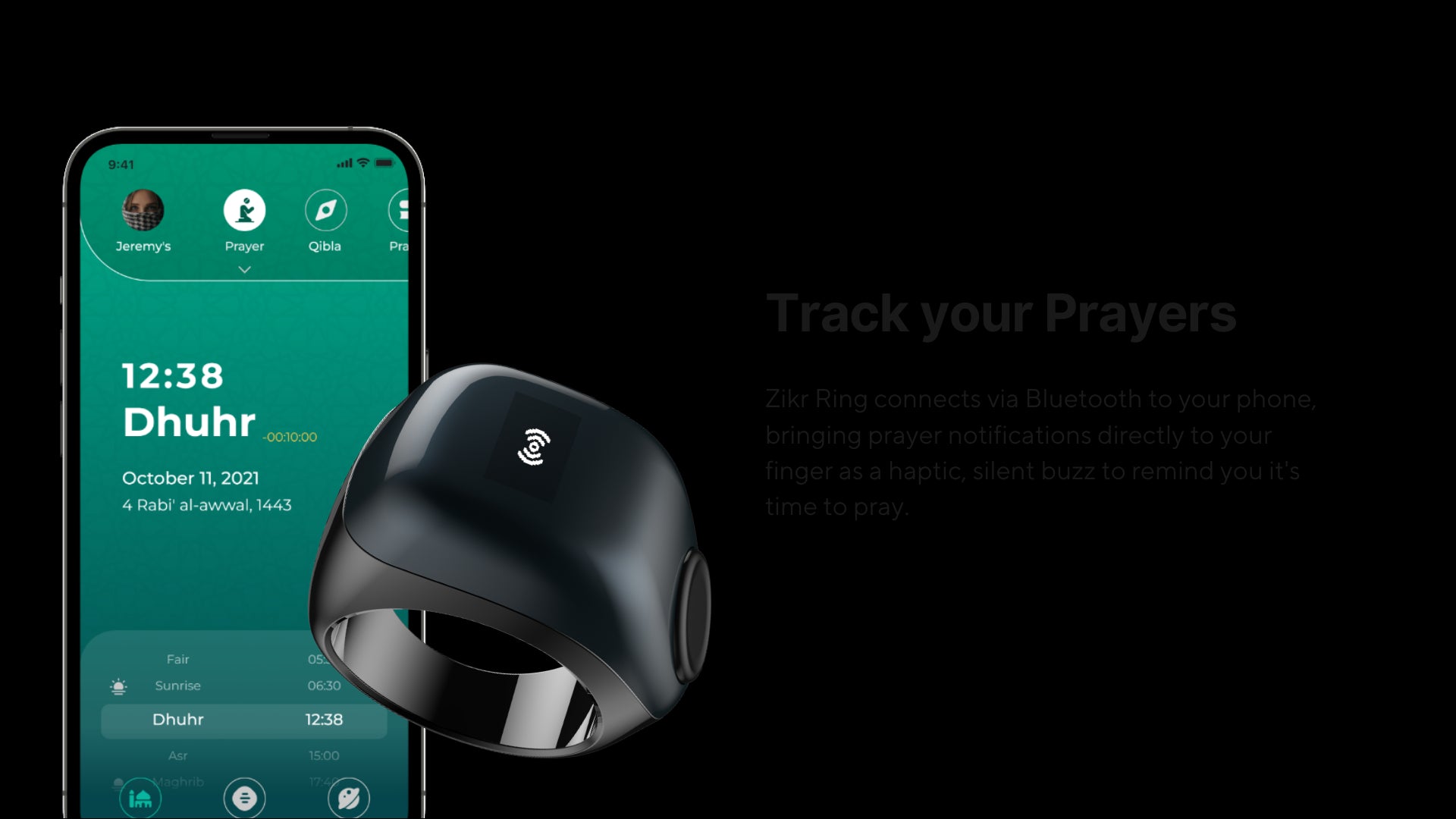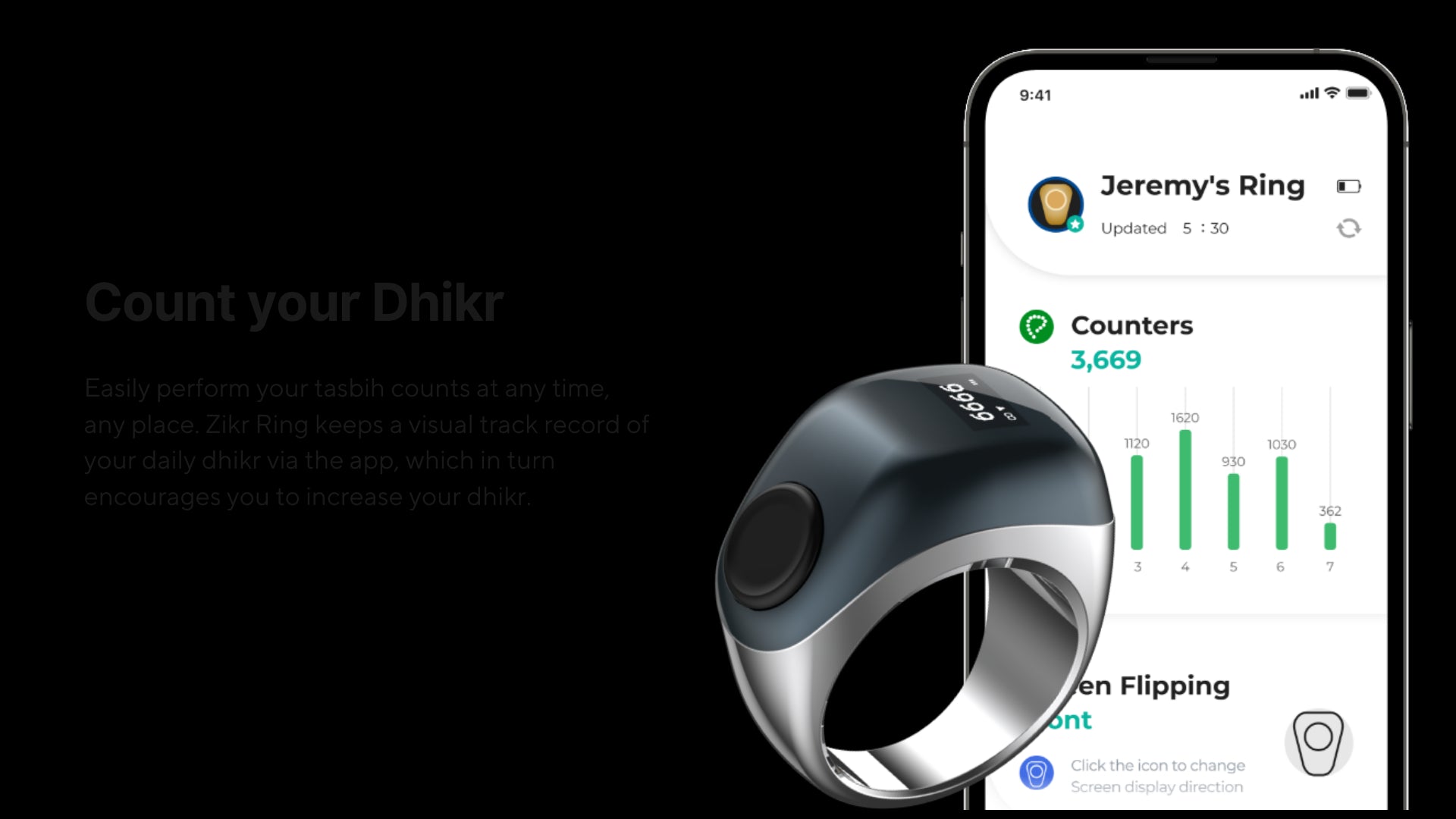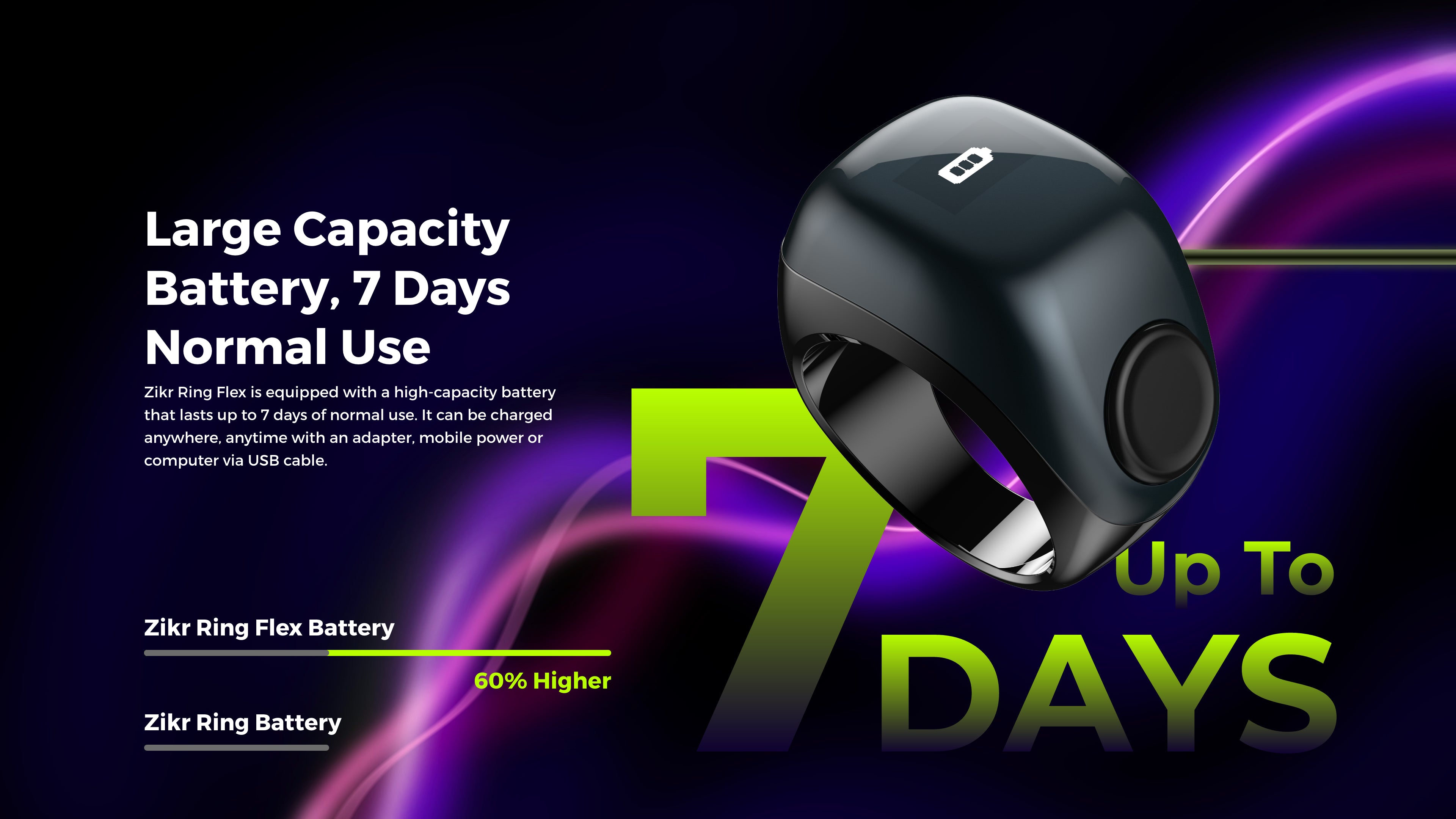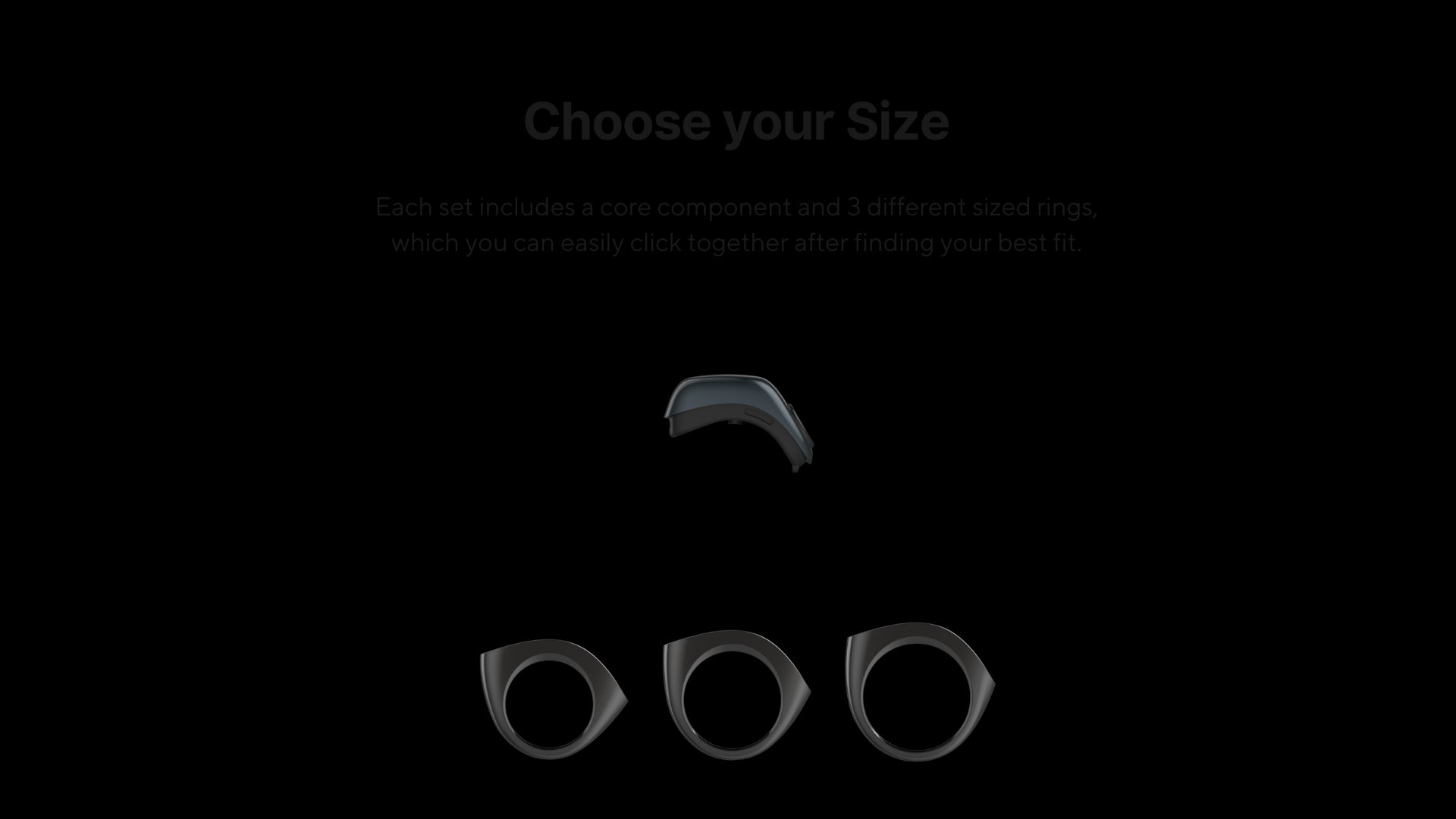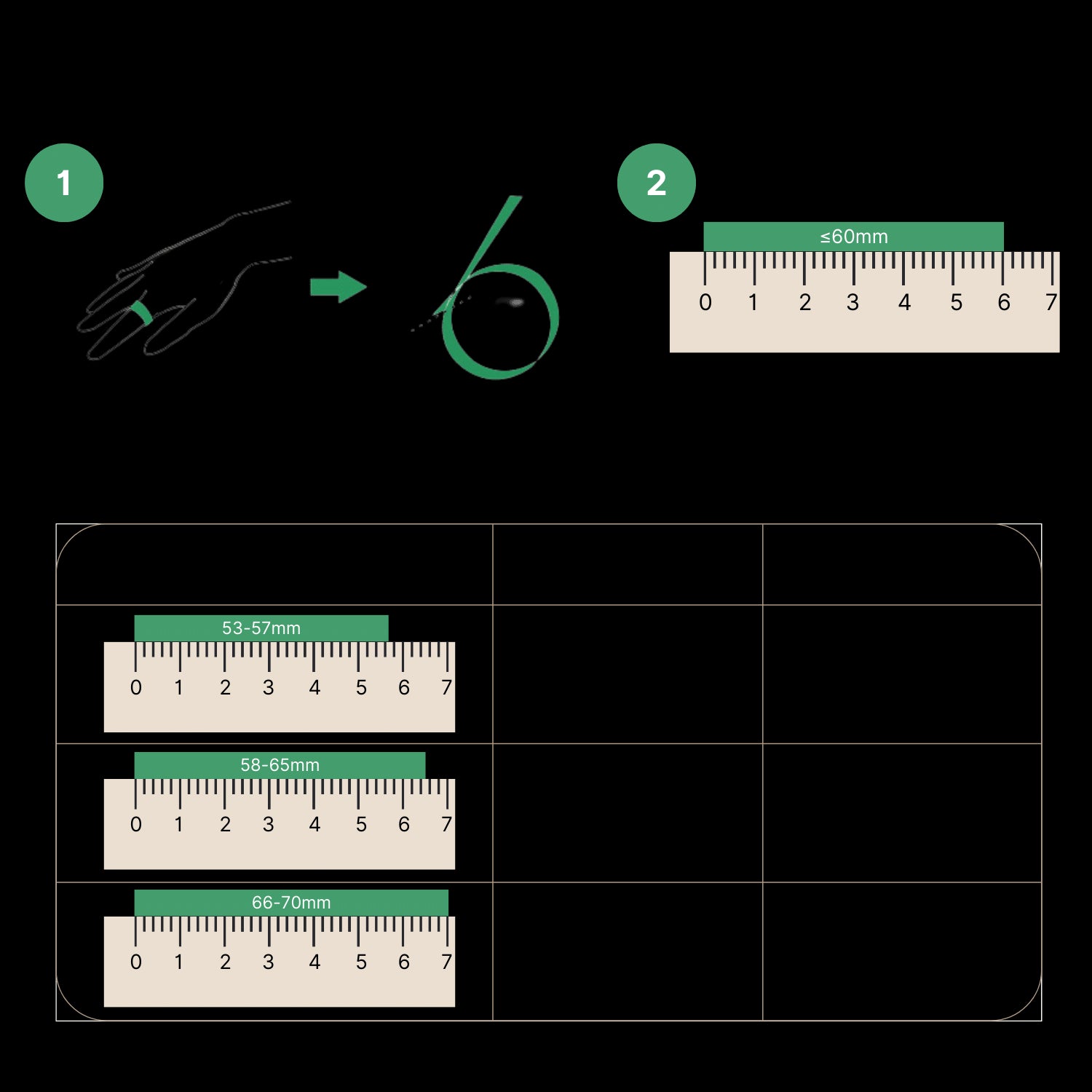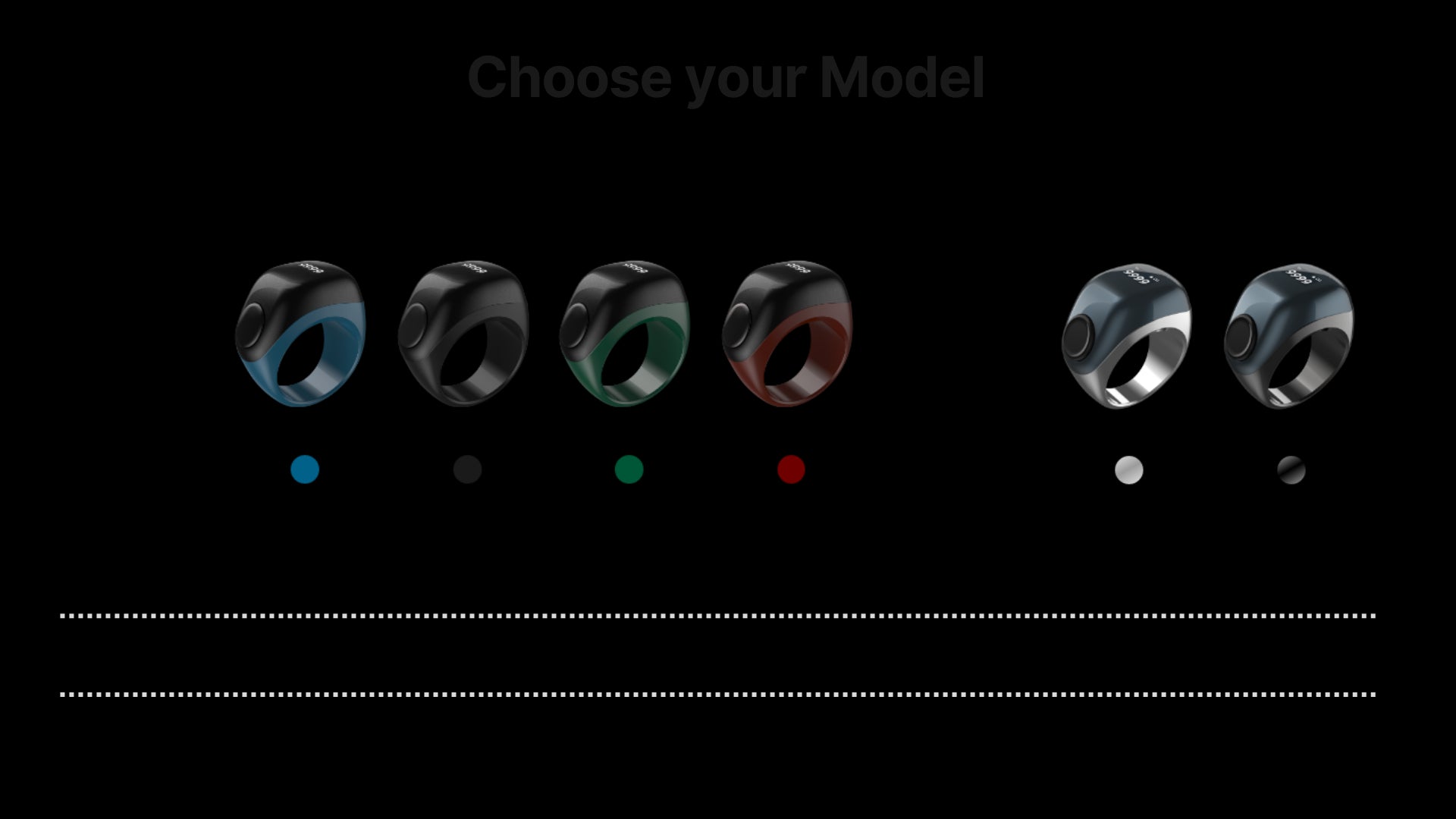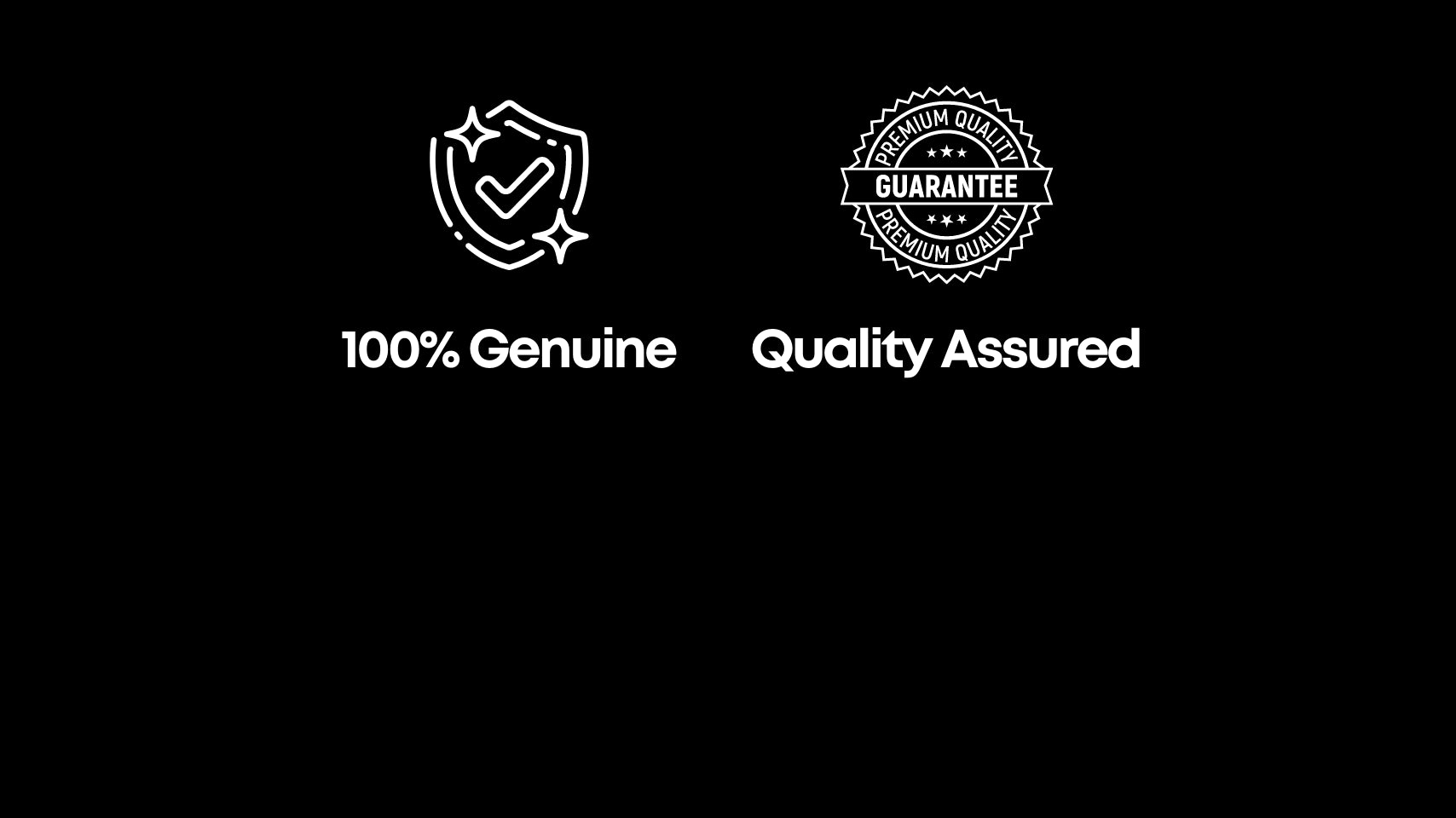 WHAT'S IN THE BOX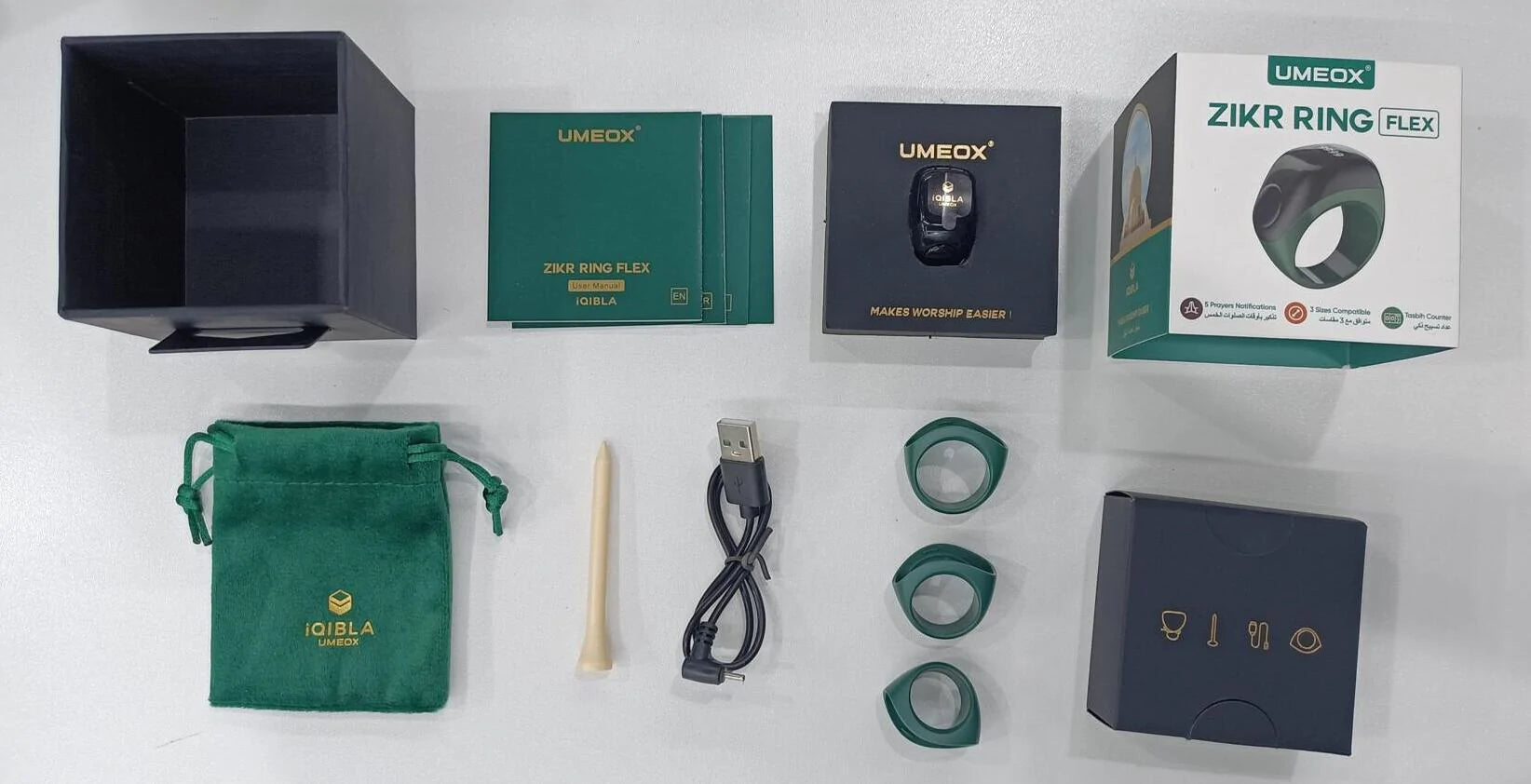 THINK PREMIUM? THINK PRO.
AVAILABILITY: In stock (14 items)
With a smooth metallic finish and added charging case for additional battery charge on the go, the Zikr Ring Flex Pro II makes the perfect premium gift for a loved one.