STORY BEHIND THE PROJECT
SPECIFICATIONS
DISCLAIMER
CUSTOMER REVIEWS
STORY BEHIND THE PROJECT
Meryem Chin, a convert to Islam, began this project when she discovered that many of her convert friends were struggling to memorize the steps and recitations of prayer, and flipping instructional books while praying just wasn't ideal. She is also the founder of The New Muslim Co., a platform that seeks to support and inspire ALL Muslims, including converts, born Muslims and not-yet-Muslims in their journey with Islam. Through the platform she has reached out and listened to and written about the stories, problems and concerns of many individuals and this project is a result of her desire to empathize and inspire, in a brand new and innovative way.
SPECIFICATIONS
Contents: 20 flashcards
Size: 9.5 x 17.5cm
DISCLAIMER
This set of cards is according to the Shafi'i madzhab, and there may be slight variations in posture and recitation depending on where you reside. It is best to learn directly from a qualified local Islamic teacher in your area.
CUSTOMER REVIEWS
SOLAT FOR THE NEW MUSLIM FLASHCARDS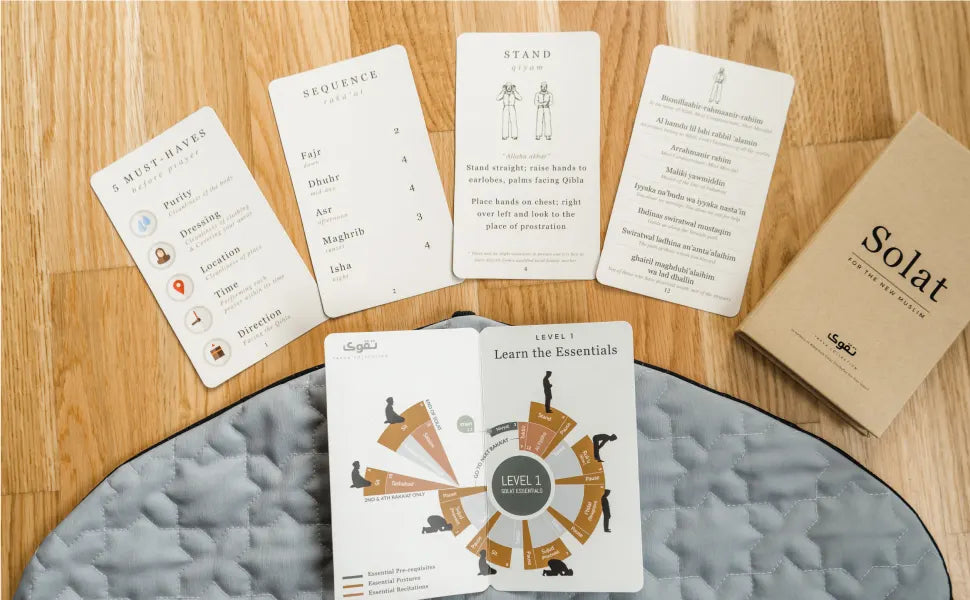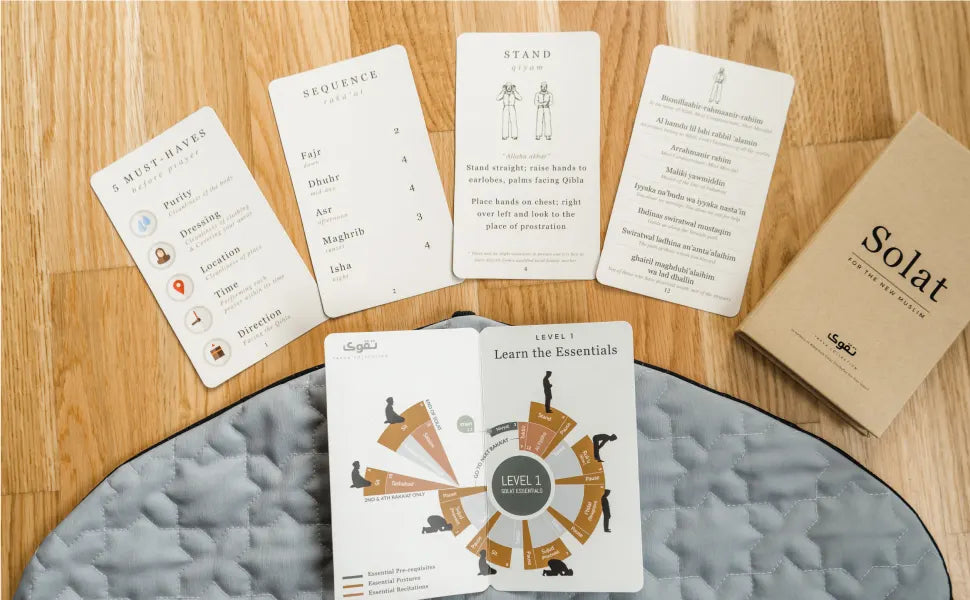 CLEAR, NUMBERED INFOGRAPHICS
With a main infographic as a guide, follow each step of the way with the recitations and respective postures indicated with a number so that you can reference the respective numbered flashcards.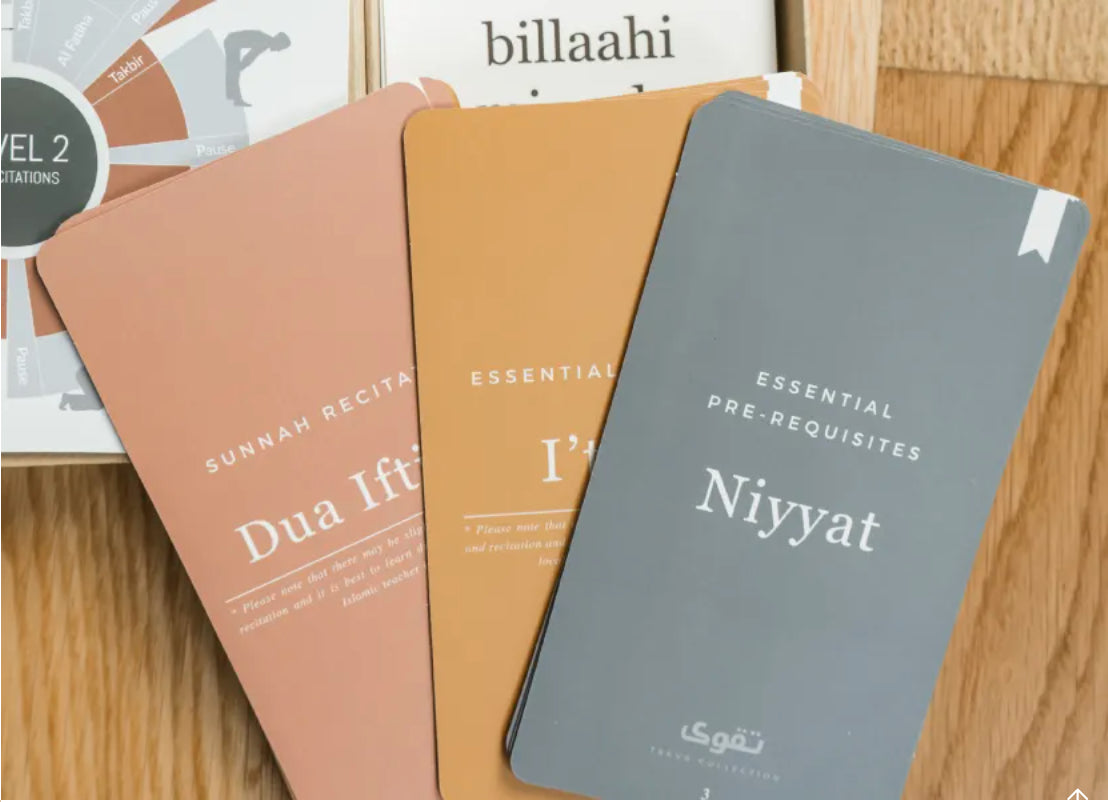 COLOR CODED
Each step is color-coded according to whether it is a pre-requisite, posture, or recitation.
HUGE VISUAL CUES
After interviewing numerous new Muslims, we found that many would write notes and place them on the ground during their prayers. We designed our flashcards to be just that- largely worded enough for them to be referenced on the ground.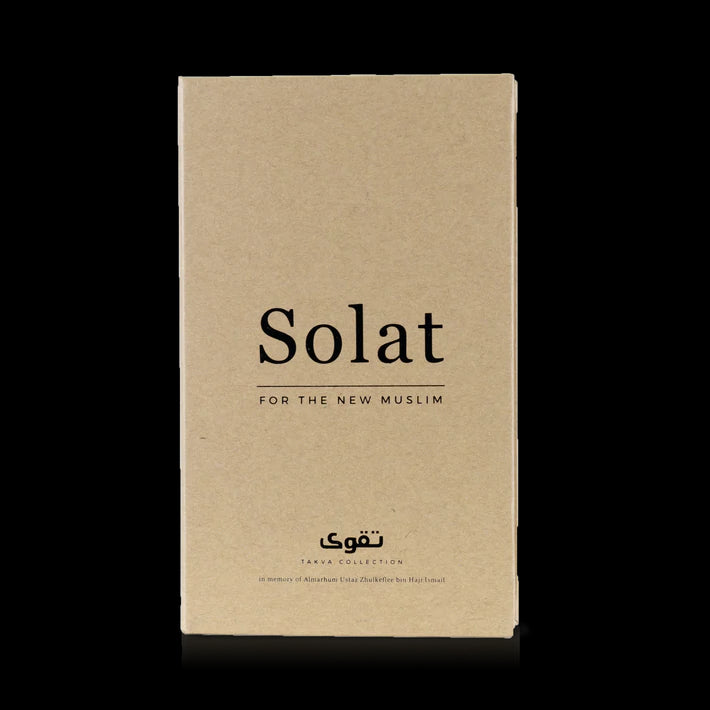 BOX WITH MAGNETIC CLASP
It comes with a magnetic clasp to hold the flashcards in, so that it can be carried around and stored easily.