Product Details
WASH CARE
Product Details
Hijab size: 70 x 180cm
Underscarf size: Free
Fabric: Cupro-blended Ribbed Jersey
Colors Available: Blush, Cloud, Aegean, Jet Black
WASH CARE
Machine wash max. temperature 30°C, delicate cycle only.
Do not bleach
Do not dry clean
Iron on low-heat only
Do not tumble dry
Keep away from direct heat when washing and drying.
The World's First Fully Customizable Instant Hijab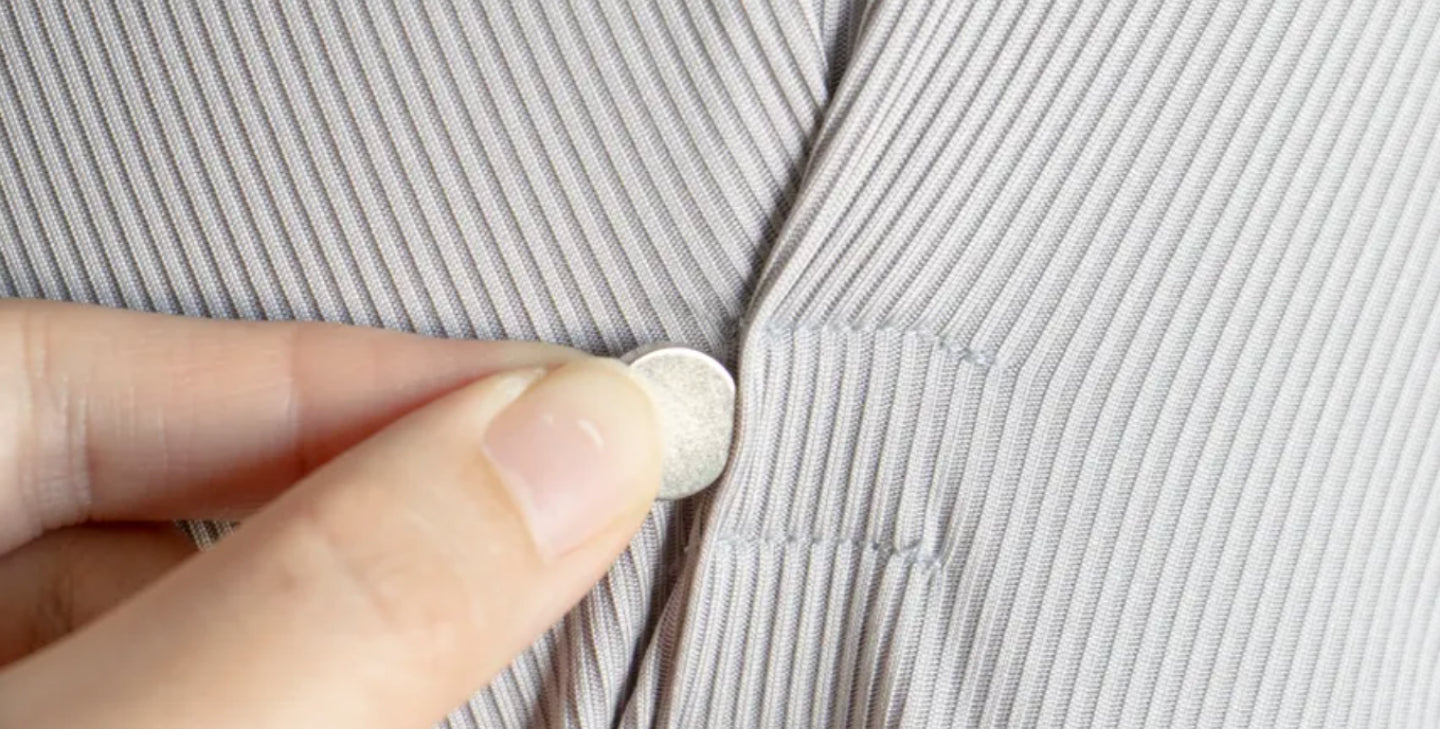 PIN FREE, BE FREE
Magnets and snap buttons are strategically placed to keep your style in place. You'll never have to worry again about a bad hijab day.
International patents pending.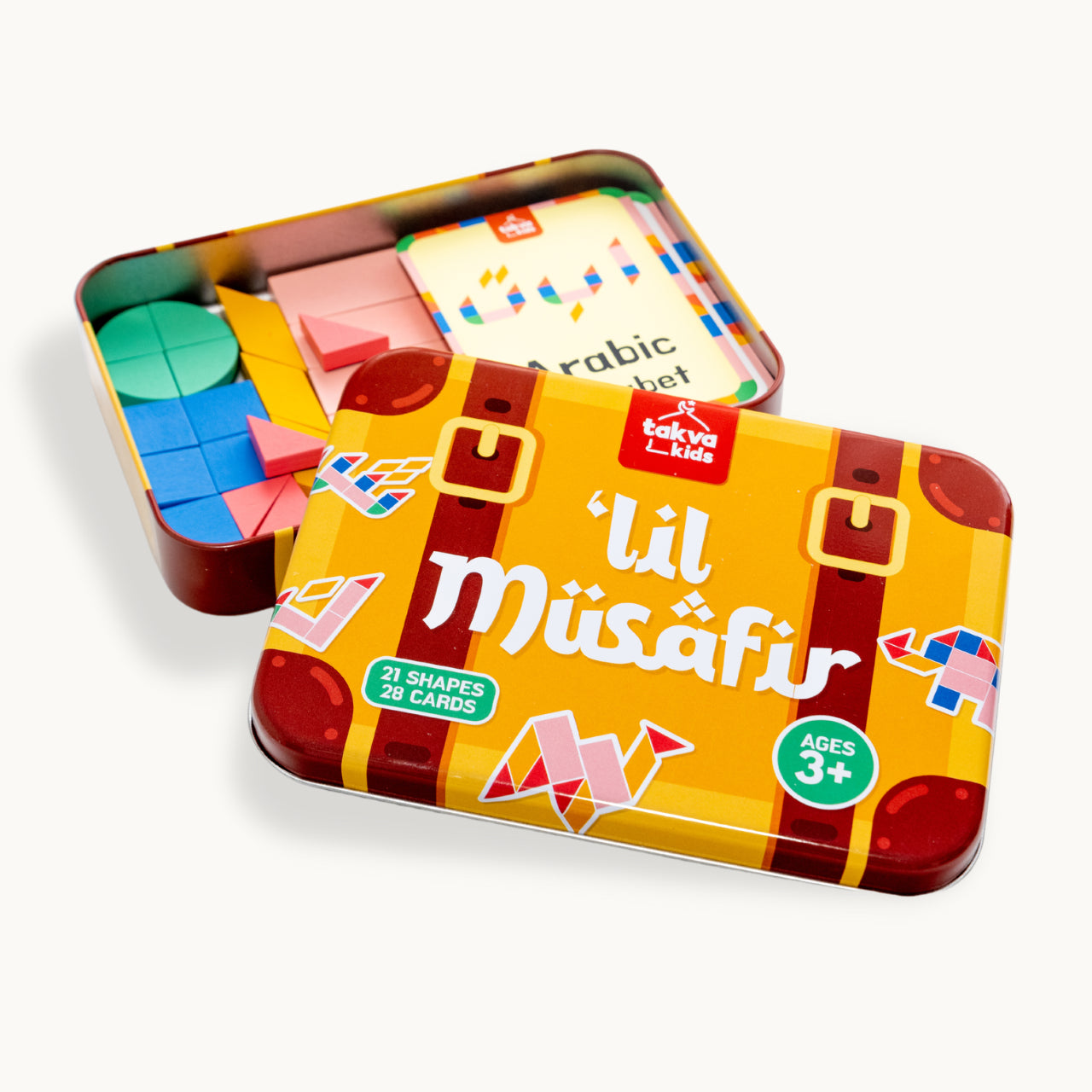 STRAY HAIRS, BE GONE
Our specially designed silicon strips run along your face and help keep those pesky strands of hair out of sight.
International patents pending.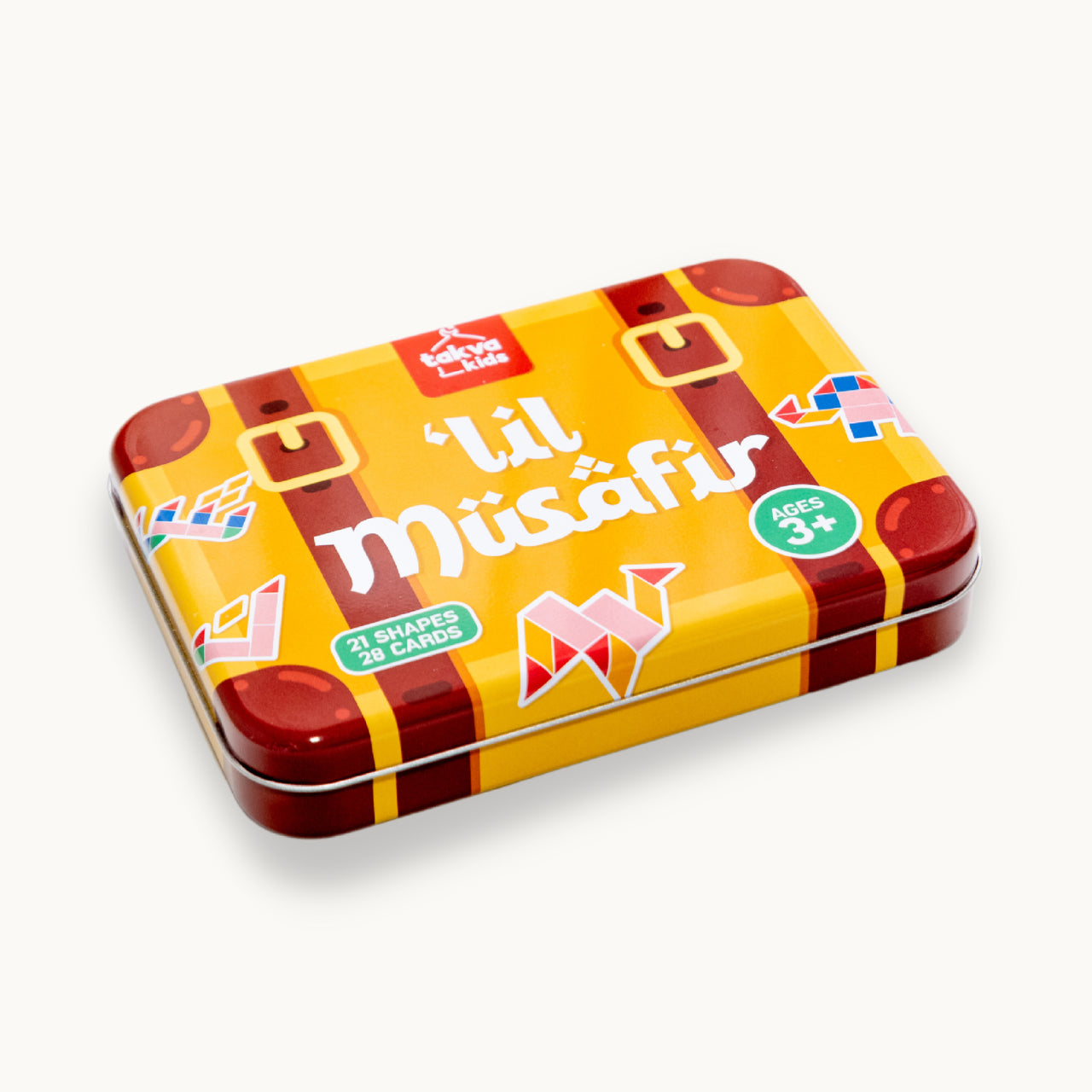 BROOCHES & PINS, LOST NO MORE
It's not just the magnets, but snap buttons, too. Lined strategically along the length of the hijab, these do wonders in making your style a little more permanent. Just think brooches, only you don't need to lose them any more.
PERFORMANCE FABRIC
We know that wearing a hijab for an entire day has its own separate list of problems.The good news is that we've got the solution- and part of it lies in developing the best fabric.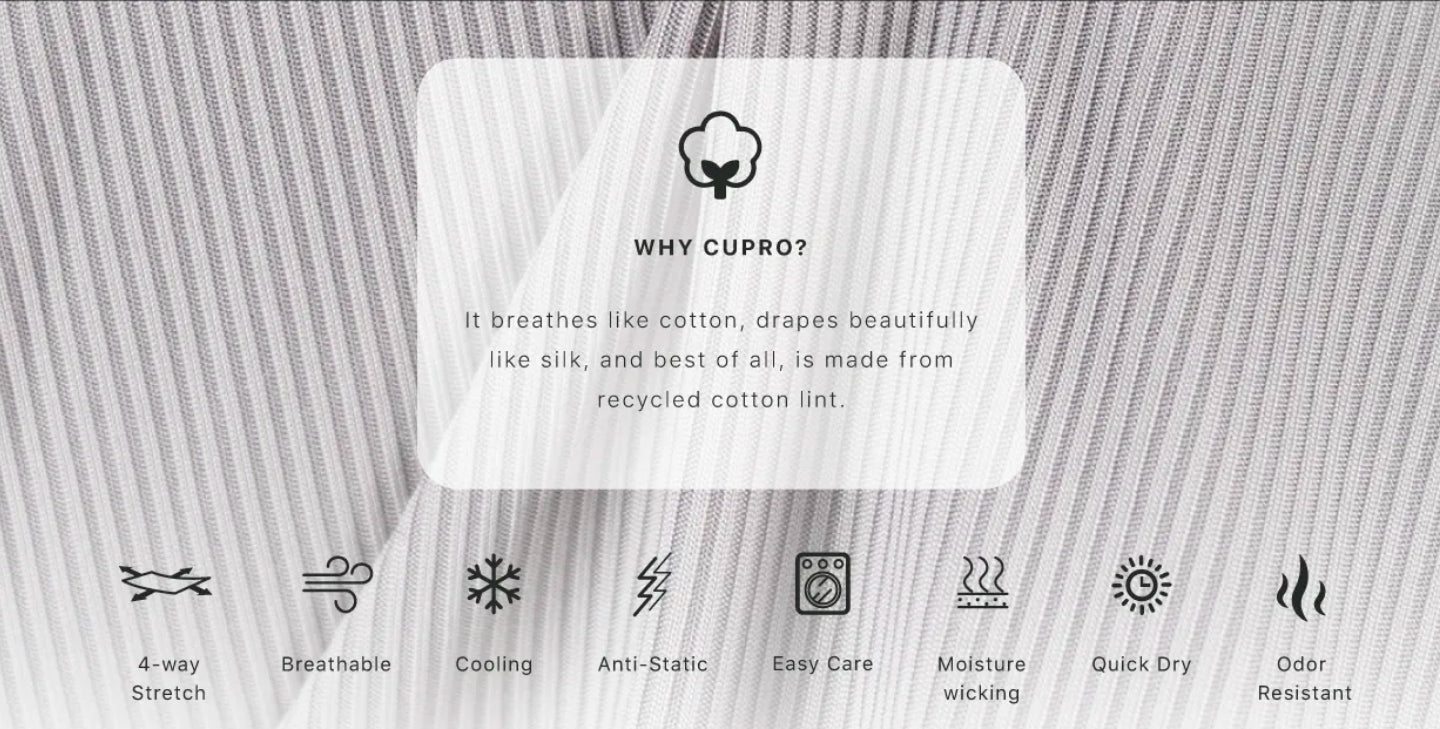 You Save: $9.00 SGD (48%)
Our Mint-blended Infinity Underscarf™ is the perfect sidekick to make the your hijab perform even better. Made of a special mint-blended fabric (yes, you heard it right!), this sits comfortably and lightly on your head, cooling and leaving you minty-fresh all day. Includes magnets and side pockets to attach to your Infinity Hijab without pins.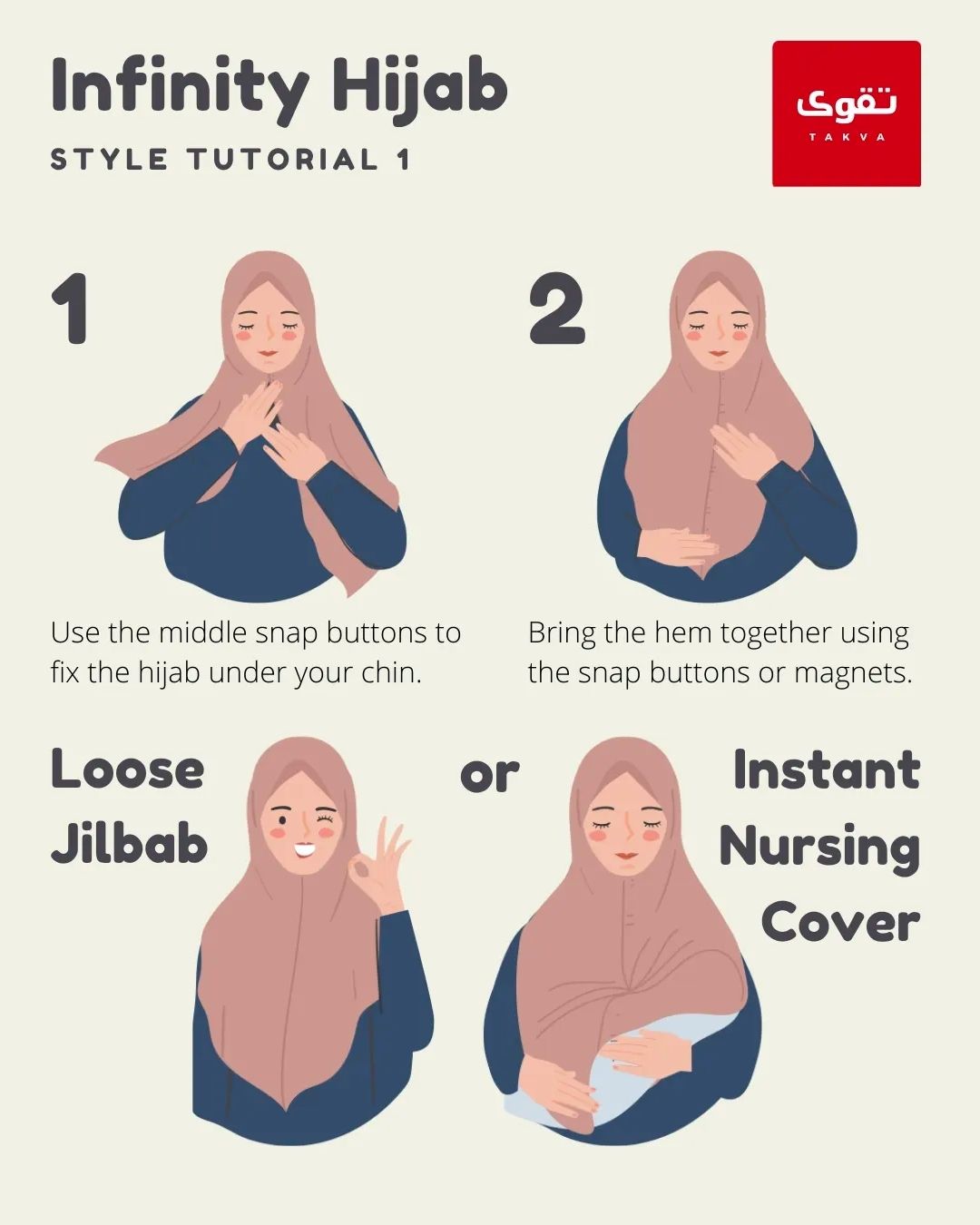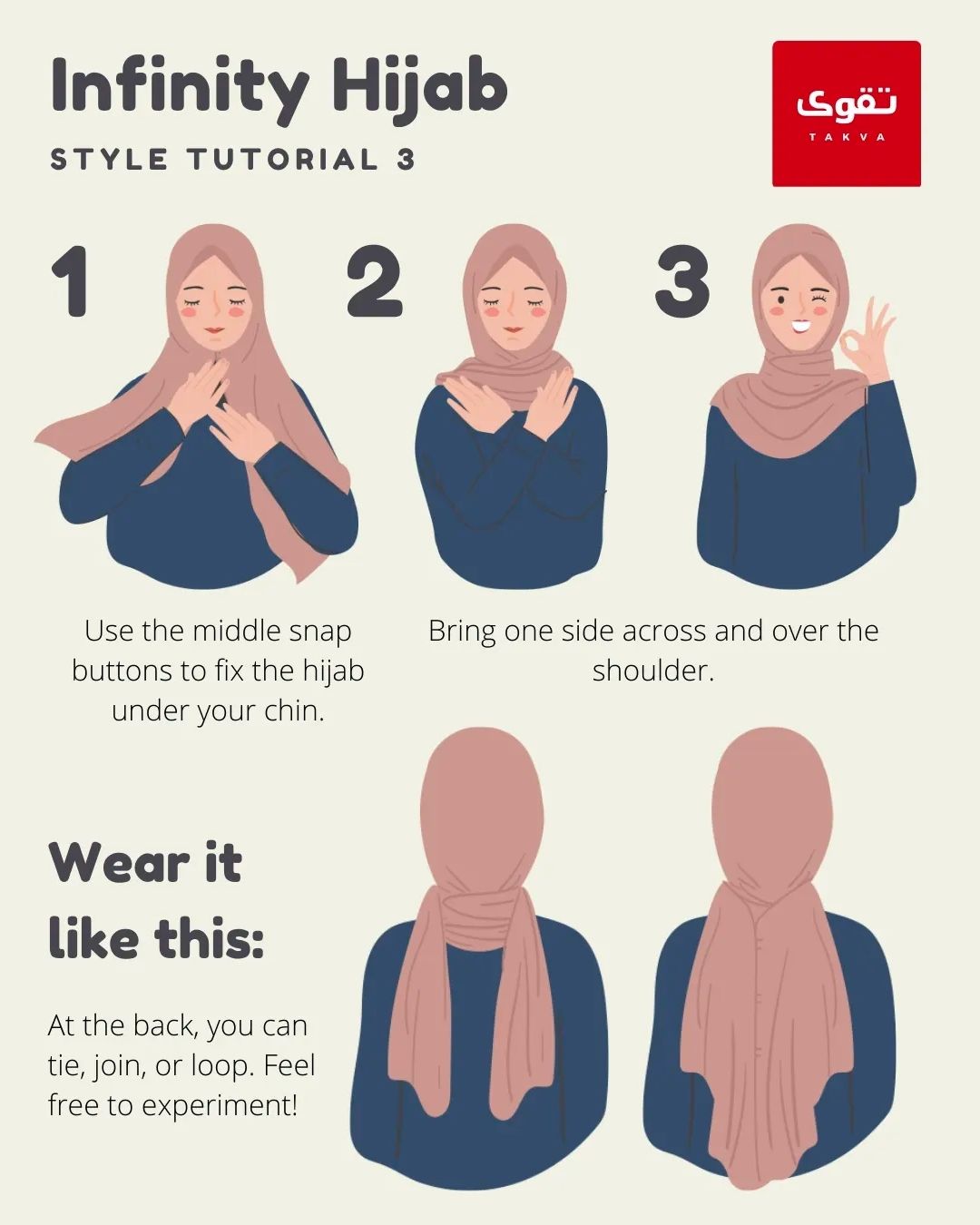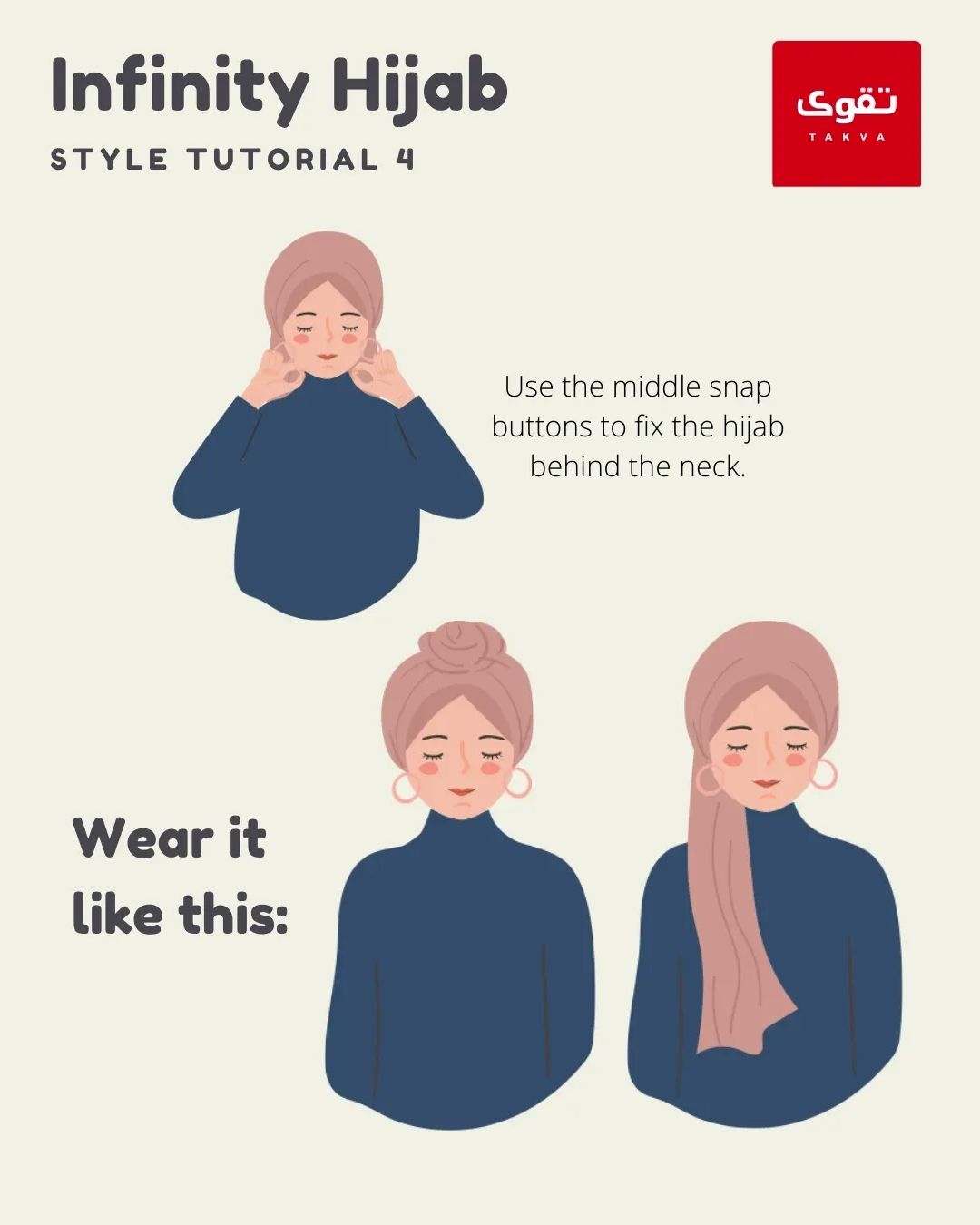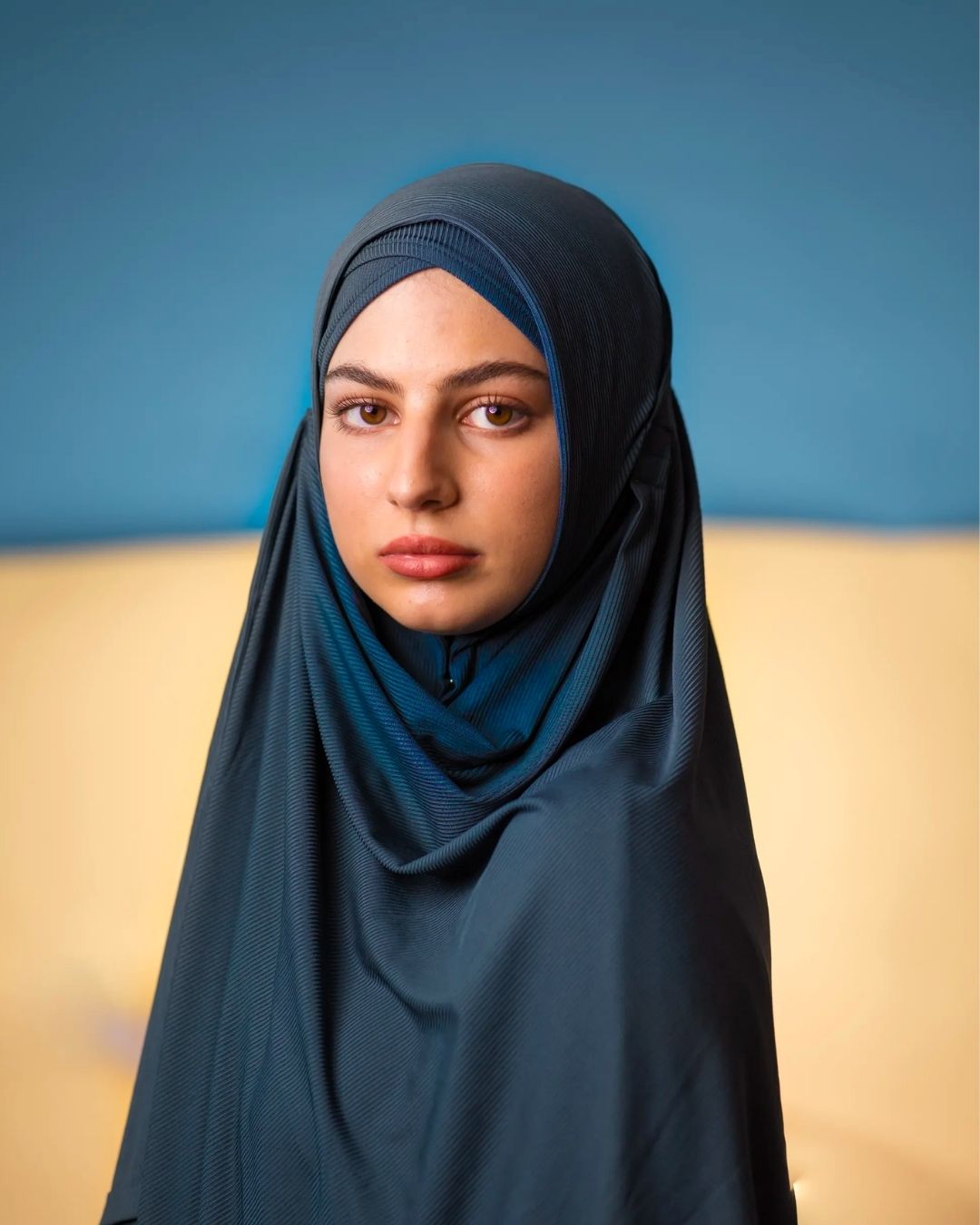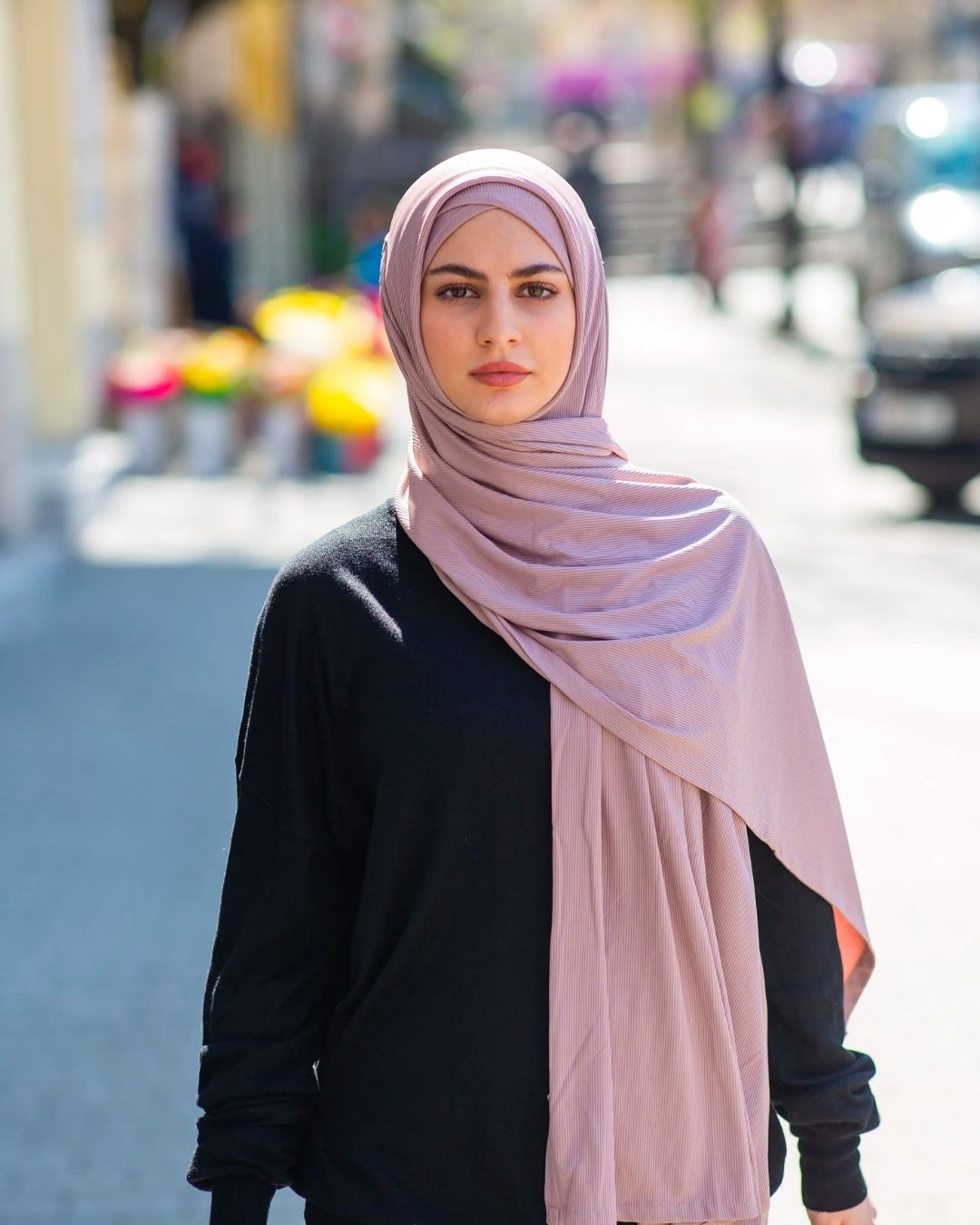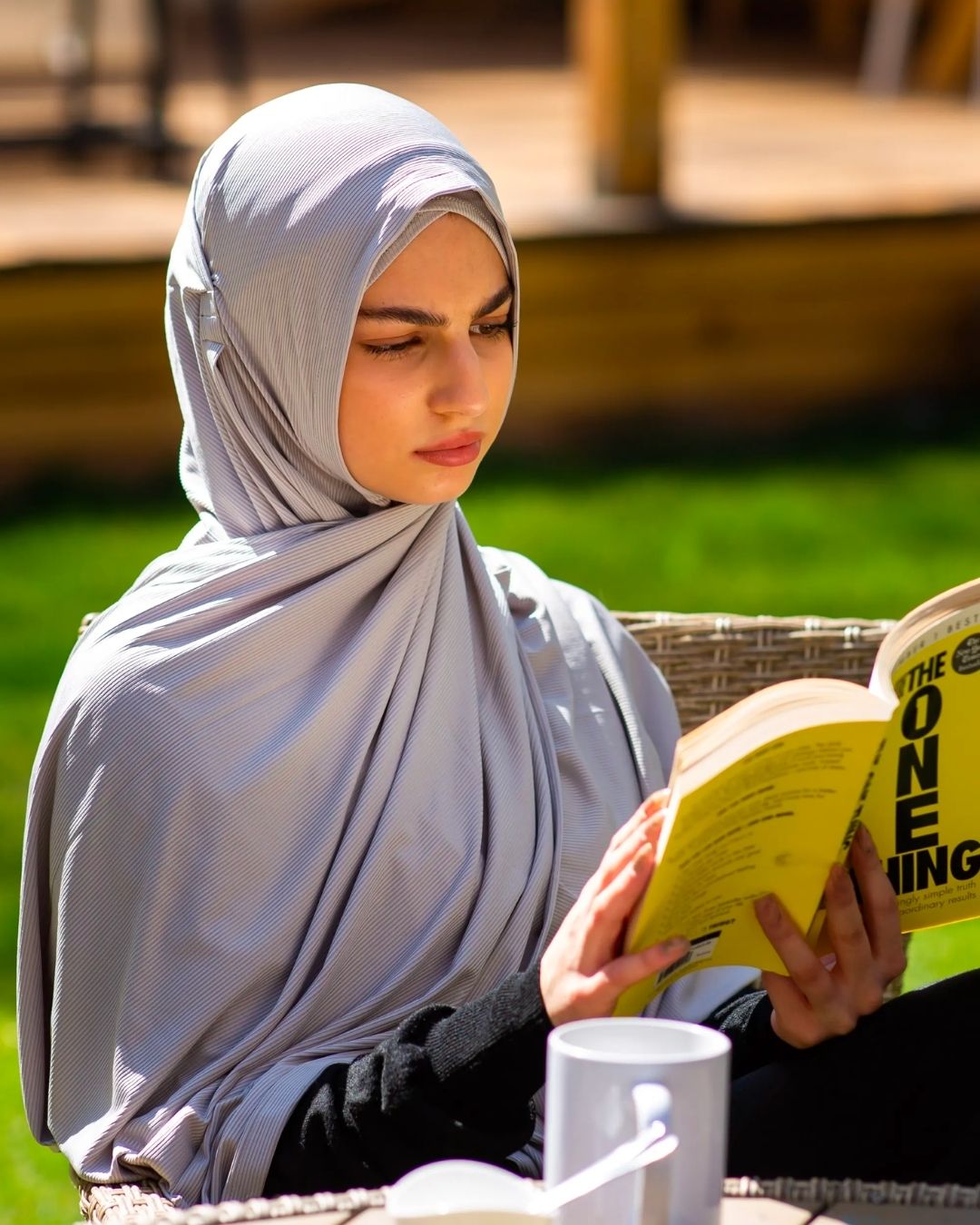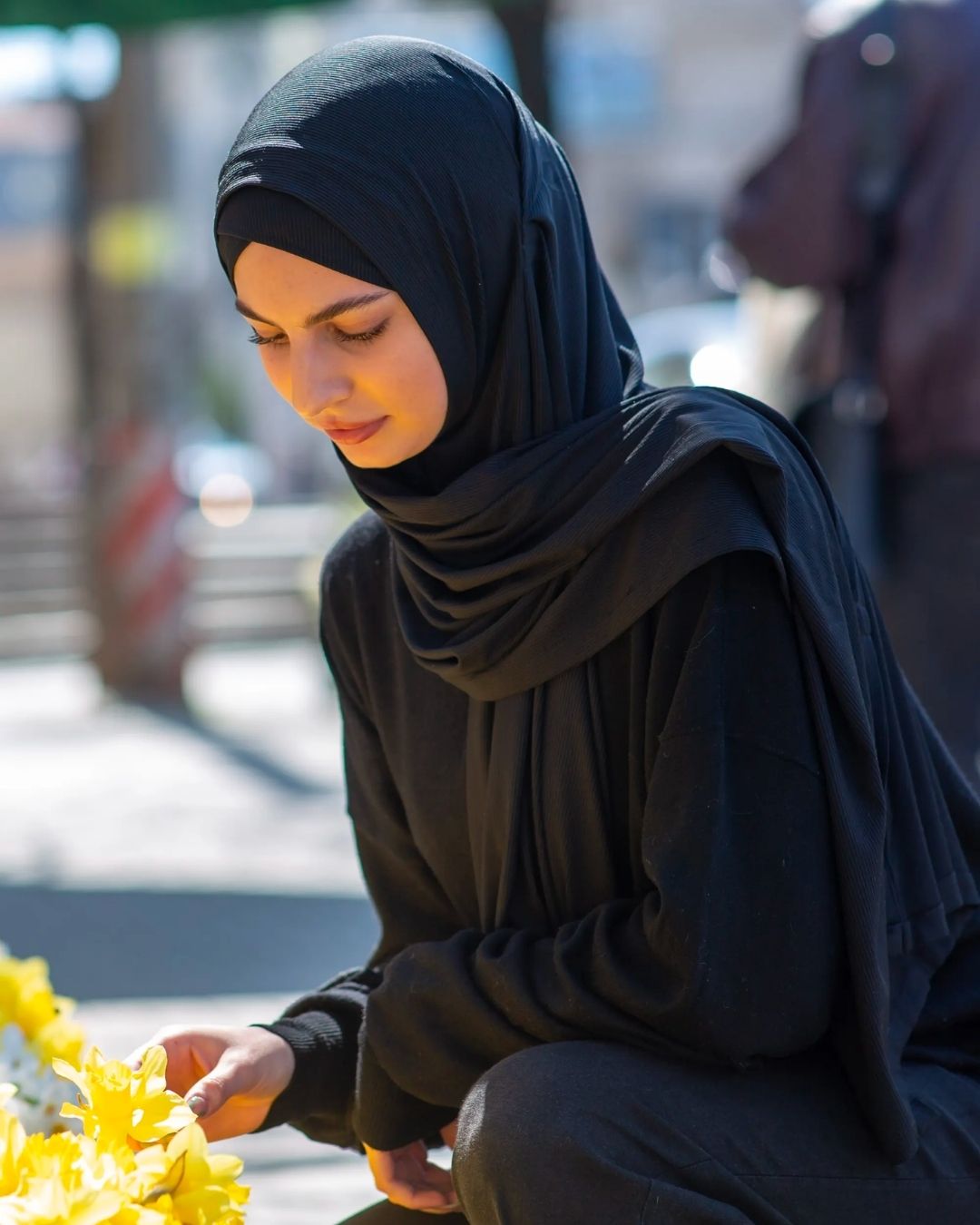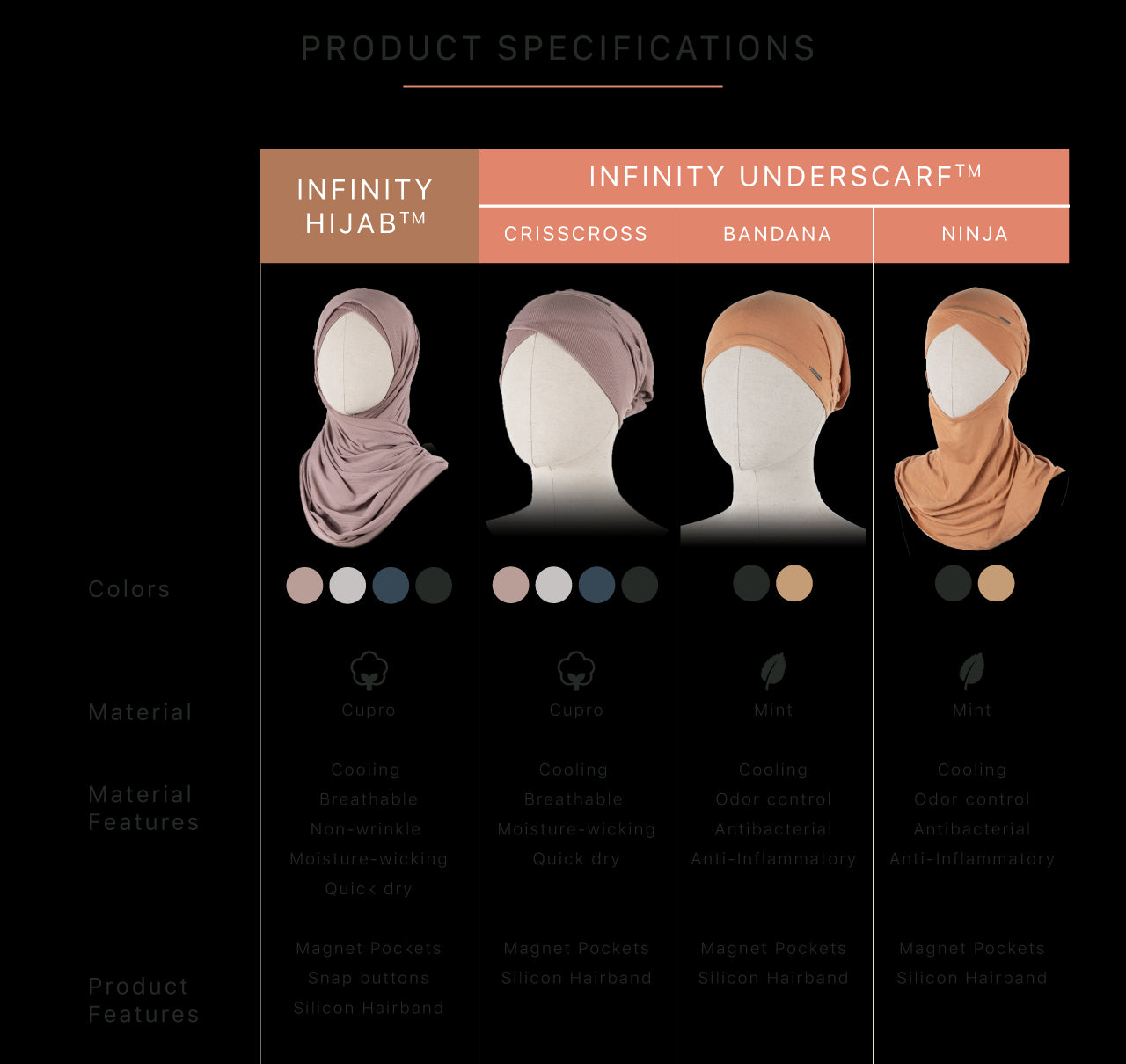 OUR IMPACT ON THE LIVES OF MUSLIMS WORLDWIDE